Detroit's Leading Residential Treatment Facility for Children and Teenagers with Addiction and Mental Health Issues
Our Goal at DBI-Capstone Academy.
Detroit Behavioral Institute – Capstone Academy provides male and female teens, ages 12-19, exceptional treatment for behavioral issues and mental health disorders. Our goal at Detroit Behavioral Institute – Capstone Academy is to ensure each young person that walks through our doors receives the highest level of care from caring specialists in a supportive environment.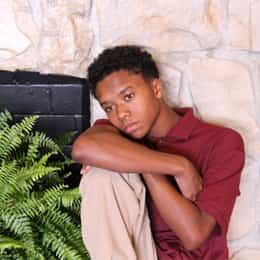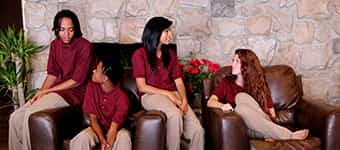 Boys and Girls struggling with conduct issues or mental health disorders often need safe, structured care, residential treatment can be the answer.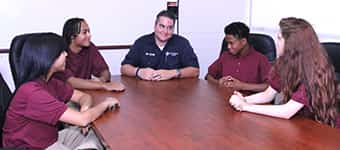 Our fully accredited academic charter school provides a caring environment for boys and girls who have difficulties performing in traditional schools.
Welcome to Detroit Behavioral Institute – Capstone Academy.
At Detroit Behavioral Institute – Capstone Academy, we recognize that young people face countless challenges as they navigate through the often turbulent years of childhood and adolescence. We also understand how devastating the presence of behavioral, emotional, and cognitive concerns or substance abuse issues can be when compounded with the obstacles that are often faced by young people. For this reason, we have designed specialized programming that is tailored to meet the needs of youth between the ages of 10 and 19 who are in need of a safe, secure, and comfortable environment where they can develop the tools they need to heal and the strength needed to face the future with confidence.
Detroit Behavioral Institute – Capstone Academy stands out from our competitors by offering gender-specific treatment for boys and girls who may be struggling with mental health conditions like depression, anxiety, or bipolar disorder , cognitive impairments, such as intellectual disability, or co-occurring chemical dependency issues. We also pride ourselves in the compassionate care that we offer to children and adolescents who have a history of experiencing trauma or who are engaging in self-destructive behaviors.
Why Should I Choose Behavioral Health Rehab Near Me?
Seeking behavioral and mental health disorder treatment for your child close to home provides the convenience of getting to our treatment center without the added stress of travel and financial strain associated with travel costs. Instead, your loved one can receive the necessary treatment right away and family members can be a much more active part of the recovery process, a fundamental element for long-term success.
At Detroit Behavioral Institute – Capstone Academy, we believe that treatment is a life-long commitment to personal growth, so we make it our mission to provide a full spectrum of comprehensive therapeutic services that will empower and strengthen the young people who are entrusted into our care. If a child or adolescent is in need of a safe environment where he or she can heal, recover, and come to realize the possibility of a promising future, look no further than Detroit Behavioral Institute – Capstone Academy.